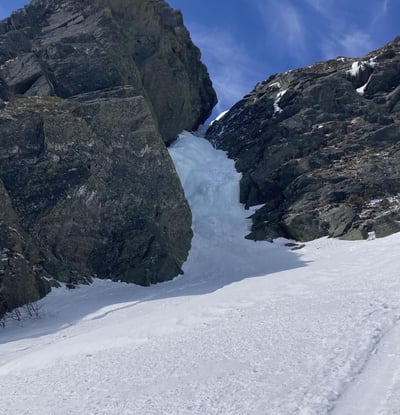 Reservations
There is an online reservation system for those wishing to book their stay in advance. Half of the cabin spots (8 of 16) and all of the tent sites may be reserved online. Advance reservations are accepted no earlier than one week before your first night, and no later than two days before your arrival.
Walk-in guests are welcome, too. Except on the busiest weekends, there is almost always space for walk-ins.
Regardless of whether you reserve online or in person, please visit the Pinkham Notch Visitor Center to add your name to the Harvard Cabin log book. This provides an important record for the caretaker of who will be on-mountain that night. After 9pm (when the visitor center is closed), the Harvard Cabin log book can be found downstairs in the 24-hour pack-up room.
If you are a walk-in guest and the log book is full, do NOT proceed to the cabin and expect a place to stay; there will not be space for you.
Season & Rates
The cabin is open from December 1st through March 31st each winter and is maintained by a full-time, live-in caretaker. The cabin is closed and locked outside this season. Off-season usage (including the tent sites) is not allowed.
Overnight stays in the cabin during the winter season are $25 / night per person, with a max occupancy of 16 people.
There are 2 sites that accommodate four-person tents and 12 sites suitable for two-person tents. Camping rates are $20 / night for a 2-person tent site and $40/night for a 4-person tent site. Campers may not use the cabin facilities, with the exception of the privy and taking fresh water from the stream.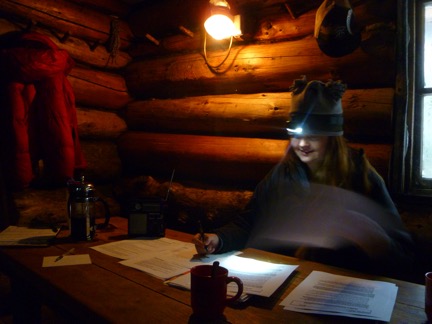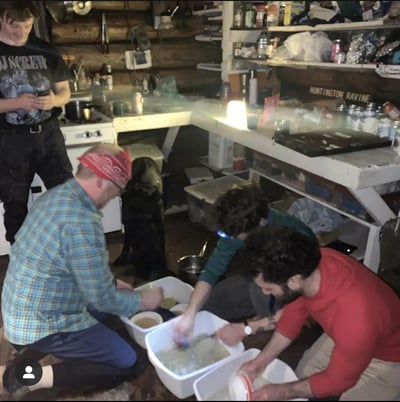 Policies
CARRY IN, CARRY OUT - guests are required to pack out all trash, unused food items, and any unused / damaged gear or equipment. Do not bury trash in the snow!
Facilities within the cabin (e.g., cooking stove) are for use by cabin guests only (not tent sites). However, there is a moldering privy available to the public, across the Fire Road from the cabin. There is also a fresh water source from the stream behind the cabin (via a hole through the snow/ice that is maintained in-season).
Pets are not allowed inside the cabin.
For more on what to expect when you arrive, please see the Facilities page.